CHAPTER I
The Move West.......
---
---
October, 1936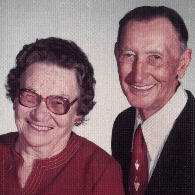 Anton (Tony) and Blanche Herget packed up everything they could fit into their automobile, said goodbye to family and friends in Peoria, Illinois, and headed West with their three children, Robert, 12, Berniece, 9, & James, 5.
(Tony and Blanche had one other son, Donald, who passed away in March of 1930 at the age 4 of spinal meningitis)
A steamer trunk was full of their precious belongings and a large oilcloth bag held bedding and Berniece's dolls. Tony's mechanics tools were strapped to the running board of the car.
On October 21 they were at the Grand Canyon to celebrate Jim's 5th birthday.
They settled in Los Angeles, California, where Tony earned a living as a mechanic at Pelton Motors. He later worked for Claude Short Dodge until he retired in 1968.
Charles was born in Los Angeles in 1937.
They moved to Sherman Oaks in 1957 where they lived until 1989.
Tony passed away January 27, 1992 at the age of 95.
Blanche passed away February 27, 2004 at the age of 105.
---
---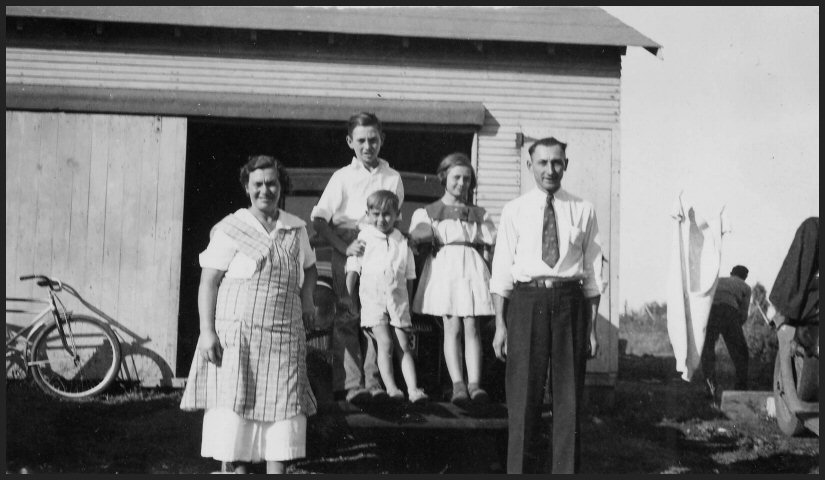 Blanche, Bob, Jim, Berniece and Tony
This is the family in 1936 before they left for California
---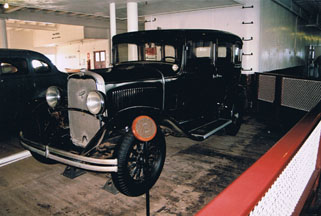 Picture of a 1930 Dodge
Model of car they drove to California
---
Their Children
---
---
Descendants of Robert, Sr. (1924-1968)*:
Robert (Bob) married Doris Dennison in 1945.
They have three children.
Kathleen (Kathy)
Yvonne

Jackson (Jack)
Mackenzie (Mack)
Donald (Don) *Bob contracted juvenile diabetes when he was 10 years old. His adult life was complicated by the effects of this disease. He suffered two heart attacks before finally succumbing to congestive heart failure on April 3, 1968.

Descendants of Berniece:
Berniece married John Siebert in 1948.
They have two children.
John
Descendants of James:
James (Jim) married Jan Olesen in 1958.
They have four children.
James (Jr.)
Janelle
Jaelani
Cheryl
Diana
James (Jim)
Descendants of Charles:
Charles (Charlie) has two children with his first wife Marlene.
John
Chloe
Abigayle (Abby)
Edward (Ed)
Return to Home Page