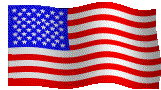 One Nation Under God
* * * * * * * * *
Please continue to include our soldiers in Afghanistan and around the world in your prayers.

This is a great site:
It's called Operation Paperback.

Operation Paperback is a non-profit organization that is
sending gently used books to our troops overseas.

* * * * * * * * *

A Little History About The West Coast Hergets

It all started here.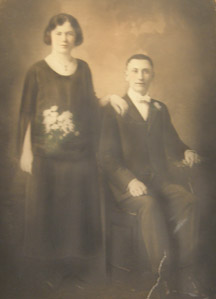 Blanche and Tony Herget's wedding
September 15, 1922
*****************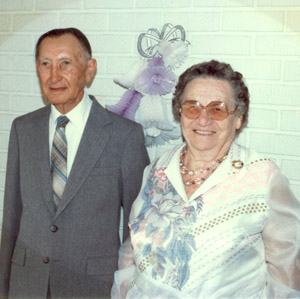 Their 50th Anniversary
Click here for the history.

Be sure to check the kids pictures:

Events of 2009

Wedding of
Danelle Kay Morlas
and
Eric Richard Kessler
January 3, 2009

Events of 2007

Congratulations to Laura & Alex
on the birth of. . .

Abigayle Catherine
February 6



(Click)

Events of 2006
Congratulations to Jeremy and Patricia
on the birth of. . .

Tyler Nathan
on July 24


Congratulations to Janelle and John
on the birth of. . .


Events of 2005


From Charlie, taken from the Chat Page:

"Therese and I spent two weeks in Europe visiting Austria,
Hungary, and the Czech Republic in September.
While in Hungary, we visited the villages where Dad's father and mother were born.
You can see some pictures by going to this link.
I was impressed how much the area around Zomba looked so much like the area
around Dutch Hill where they settled in Illinois just outside of Peoria."

Our family has been blessed with another baby girl.
Congratulations to Holly on the birth of. . .


Events of 2004


- Congratulations Yvonne & Tom -


Danelle's High School choir was in New York
to sing at Carnegie Hall March 4-8.
Here are a few pictures.....



Events of 2003

Janelle's Baby - Heleine


(Click)


Click on the pumpkin for the 2003 Halloween pics.



Highlights of 2002

Jaelani's Pictures


(click)

Halloween 2002


Click On The Pumpkin For Halloween Photos

Herget Family Reunions

Another Great One!!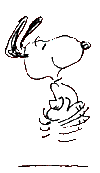 Reunion






Lake Tahoe
July 20 & 21
Lakeside Barbeque - Saturday Afternoon
M.S. Dixie II Champagne Brunch Cruise - Sunday Morning
(Thanks to Laura & Robert.......these pictures are great)

The Herget Family
Summer Reunion
Lake Tahoe - July 15 & 16
We're back..........and did we have a good time!!!!!
Lots of fun, lots of pictures.

And those babies!!
Our 1999 babies.......are they the cutest little Herget babies, or what!?

Haywagon Breakfast at the Ponderosa Ranch
Barbecue Saturday afternoon.......

Horseback riding.........Boating.........Casinos
Champagne Brunch Cruise Sunday morning
Wonderful breakfast.........great cruise!!
A couple of people were having trouble loading the pictures,
due to the size of the pages. I have divided them into two pages each,
which should make them quicker to load.

Thank you everyone!


This web site was created by Kathy Herget Thigpen.
It is now being maintained (barely) by her uncle, Charles Herget.
If you want any information about the family or the web site, send an email to
info@hergetfamily.us

We have especially enjoyed hearing from other Hergets all over the world.
If you have any questions about Herget genealogy,
Tom Herget at Herg411@aol.com will be happy to help you.